Company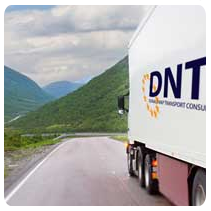 Our strength is our experience in and knowledge of transportation, which enables us to find or create the most efficient solution for any road transport.
Offices
 Netherlands
 Germany
We have offices in these countries and can therefore find the best suiting solution for your transportation needs.
Industries
Industrial moving
ADR transport
Ad hoc transport
Automotive exhibitions

 
DNTC is specialized in handling situations as is and dealing with changes instantaneously. Ad hoc transport is therefore one of our top services.

Flexibility
Reactivity, reliability and rapid response. Optimised delivery times and compliance with deadlines. Read more

Growth
We have a track record that proves our yearly consistent growth during the last five years. Read more

Safety
We do everything to keep the load and drivers safe so that the goods can be delivered on time and to the full quality. Read more

Directions
We are a hands on company that goes from and to Portugal, Spain, England, Germany, Switzerland and Benelux. Read more
Contact

Email info@dntc.nl
Contact details